Your Guide to Buying and Selling Land
Lawson Fairbank is an indispensible guide for landowners and prospective land buyers. Whether buying land for sale, selling land or just making more of the land you own this website can help.
Buying land is no longer the challenge it once was, but the issues surrounding land buying and the many types of land available can be confusing.
This site aims to provide you with all the information you need to get the most out of your land.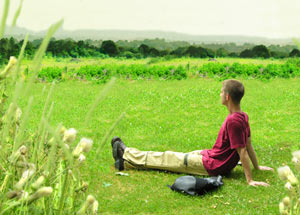 Our directory of UK land agents provides a comprehensive list of land agents in the UK. You can even share your experiences of specific land agents by adding your comments - what better way for newcomers to decide which land agent to use?
The strain of development is putting pressure on land and it has never been in such demand. The Deputy Prime Minister has demanded 500,000 new homes in the East of England alone.
In fact, the housing demand does not stop there - the Government predicts that 3,285,000 further homes will be required across England over the next 18 years, most of them in areas of high need such as Milton Keynes, Buckinghamshire, and Ashford, Kent. The price of land looks set to increase for a good while yet.